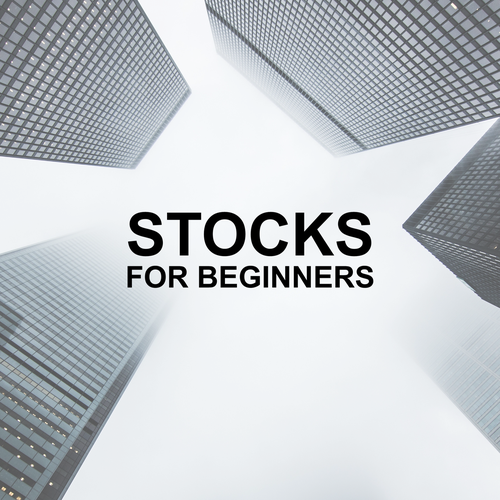 This business and investing podcast interviews industry experts so you'll learn what to do, what to ask and – ideally – how not to lose money. I'm just like you I want to make money from the stock market but I find the terminology confusing. I want to be able to make informed decisions. Let's learn together on Stocks for Beginners.
Podcast Interview Show Notes
Part II
Who Imagined Investing In Commodities Could Be Profitable and FUN!
Philip Muscatello
What is the relationship between gold and emerging markets? Why has it become so important? And I just want to put a little caveat in here- I believe Fort Worth in the United States is still quite a bit of gold there.
Dr. Stephen Leeb, Ph.D.
Well, there is but a relatively small proportion. One of the things about gold- the reason people look to gold to basically govern their spending as they did after WW2- is that most of the gold this Earth has inherited has already been mined. One remarkable statistic about gold is that whatever has been mined is probably still with us. It's not consumed. Other commodities- things that you touch like copper, silver, zinc, oil or lead. Gold is not consumed, so what might exist in Fort Worth is going to be a tiny percentage of what is already mined. Basically, gold is, what you see…is what you get. And not all, but much of the profits that are going to accrue to gold miners over the next 20 years. More will basically come from rising gold prices and their ability to control cost for getting that gold. So, I think that's also important to recognize. What makes gold very special as a commodity- is that it's not consumed. It is not prized because it's useful in industry. Fossil fuel and oil are prized because they produces energy. Silver is prized because it's used in photovoltaics and a lot of technologies. Gold, to the extent that it's used for industrial purposes, can be substituted. We don't need to use gold. Gold is prized for its beauty. It has value in and of itself- I can't explain why- you have to ask the philosophers. This is something that's been true for thousands and thousands of years.
I just have to clarify, I am not a gold bug. I'm not an economist that came to this industry believing that gold was anything but a relic. I've come to believe that in a way…yes, gold is a relic but it's a necessary one. And we're going to need it so that we stop spending as much as we possibly can or want to. It's necessary to put controls on the world, not just America but on everybody. Basically, we are now a one world economy and we have to have brakes on what we can do. Every country has to have a brake on their spending and the only way that we've ever been able to do that historically is to have our money's basically tied with gold. Something that's fixed and and it's price can be controlled overtime. The price of gold will rise, I think very dramatically over time.
Philip Muscatello
So, for new investors, what do you say is the best way of investing in gold because I believe there's three main ways of investing. Buying gold mining stocks, buying bullion, or ETFs. Are there any more ways of doing it, and if so, what's the best way?
Dr. Stephen Leeb, Ph.D.
I would say, keep it simple and invest in ETFs. I don't see anything wrong- there are people that are much more bearish- more doomsday orientated that just say avoid financial assets. I don't believe that.
Philip Muscatello
Buy bullion because you can use it as a financial doorstop as well, unlike Bitcoin.
Dr. Stephen Leeb, Ph.D.
Yes, unlike Bitcoin. Buying bullion is a very good idea too but it's hard to store. If you're a young person- I would just recommend buying ETFs.
Philip Muscatello
Let's just assume that we're not going to go through that kind of crisis where gold is the only currency available and we are living off canned goods in our shelters. The economy will keep going on.
Dr. Stephen Leeb, Ph.D.
Yes. that's my assumption.
Philip Muscatello
Because there are doomsday scenarios where people are buying bullion and they're incredibly bearish where there's going to be some big catastrophe in which we're going to need gold.
Dr. Stephen Leeb, Ph.D.
I'm an optimist. If we're not going to get through the next 20 or 40 years, I mean, what's the point? I think we will. I'm very, very optimistic that we will make this transition and we will be a society in which there are far less inequalities among countries and within countries. And it will be a 'green world'…a wonderful world for the young people now and generations to come. I think mankind can do it. We really are faced with unique challenges and I'm very hopeful we can get through those challenges. Gold should be a part of your portfolio. But not just gold, focusing on stocks that can help us make this transition. There are a lot of commodity stocks that are involved in that and even companies that people wouldn't normally go to. For example, like Royal Dutch, which has done so much work in shifting their product line from just oil to liquefied natural gas- which has a much lower carbon footprint. These companies are really going to be essential to guide us through this transition. We're not going to be able to just 'flip a switch' and all of the sudden we've all gone green and there will no longer be a need for investing in commodities. That's not going to happen. It's going to happen gradually and we're going to need to use up, essentially, what we are trying to get rid of. Basically use up all the oil, coal, and liquefied natural gas in the process of providing a society that doesn't need these things.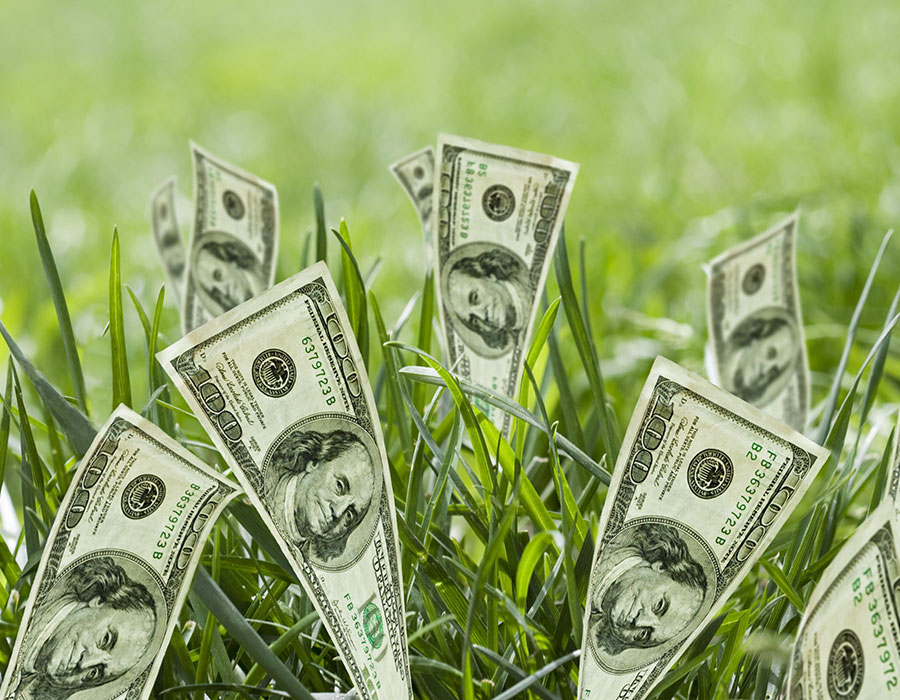 Philip Muscatello
This is happening, isn't it! The electrification of EV vehicles all across the world- it's happening, right now it's already happening. Stephen, before we talk further about this, can we have a definition of what a commodity is? Remember, we are talking to beginners here and we are using words like 'investing in commodities' and I don't think that a lot of people actually understand what we are talking about as a concept in and of itself.
Dr. Stephen Leeb, Ph.D.
A commodity is really just something you can touch. Something that is raw, comes out of the ground and used to make other things. It's involved in countries, especially developing countries where you have to build structures. A commodity can be anything from copper, which you could touch- to coal which you can burn. Commodity, it's something that you can actually feel, touch and need to use in order to build your world. Commodities become less essential as countries grow and mature and services become more important. Even in countries like the most developed countries in the world like Germany, the U.S., Australia, even in countries that are very service-oriented you still need commodities. Computers require a lot of electricity and electricity basically requires commodities. Any person sitting in front of a computer is using silver, using natural gas, using any number of these hard commodities that you get from the ground.
There are also commodities that grow above the ground and that's foodstuffs. That's also going to be an issue and it's another investment that you should be looking at. Not only the companies that plan and produce food but also the companies that make it possible to do this in the most efficient way. One example, if I can mention a company, it would be Deere. It's probably one of the most technologically advanced companies in the world. I mean, when we think technology- we think Facebook and Amazon but Deere has a lot more to do with what we need to do over the next 20 or 40 years than possibly any of these other companies that we think of in terms of IT information technologies. Deere is an autonomous company and it makes it possible to plant your crops doing it in a way that's most consistent with everything- from weather conditions to future weather conditions because they have forecasting tools and it's done automatically with as little labour as possible.
Philip Muscatello
Deere, I have heard of in the past. When you dive a little deeper into Deere and when you hear about the technologies that they are implementing, it gets to the stage where they know exactly where every seed in a field is located. That particular plant from that seed- how much weed killer it needs, how much fertilizer it needs. It's astonishing.
Dr. Stephen Leeb, Ph.D.
It is because it's so important. So many of these commodities are going to end up in short supply and one of the big challenges is the ability to manage these scarcities. And one of the key things in managing these scarcities is that kind of technology. To a large extent, Caterpillar is to mining what Deere is to farming. This is autonomy- they have the fertilizer they need measured out to the micrograms. It's a truly remarkable company and they've done truly remarkable things. There are a number of those kinds of companies around that I think should be a part of everyone's portfolio.
Stay tuned for Part III of the podcast interview "Stocks for Beginners" with Dr. Stephen Leeb- as he discusses what beginner investors need to know about ETF investing and what to steer away from to avoid financial loss and maximize your profitability!
---
China's Rise and the New Age of Gold
How Investors Can Profit from a Changing World
The radical change coming to the global economy—and the investments you need to make sure you stay ahead of the curve!