Attention Investors: Copper Stocks Surge As Demand Skyrockets
I've seen it again and again…
In 2016 copper was up 18%. But copper miner Ivanhoe Mines jumped 316% — 17 times more than the move in the underlying commodity.
That same year Vale, another big copper miner, jumped 133%… Oroco rose 100%… and Rio Tinto rose 68%.
By the following April, copper was up 27%. Not a huge move, but copper stocks absolutely exploded — especially the small early-stage outfits like the one I'm talking about today:
These 10 copper plays shot up an average of 306%… quadrupling their shareholders' money.
Even though copper was up just 27%!
That's 11 times more than the move in copper itself.
Just think about it for a second…
If startup copper stocks quadrupled in a wimpy bull market like that, imagine what they'll do when copper really moves.
If Leigh Goehring is correct, and copper hits $10 from today's $3.00… I think you'll see this sub-$2 stock bounce to $10… then to $20… and quite likely keep going.
You just saw how a group of copper stocks moved up 11 times higher than copper itself…
So if copper moves from today's price to $10 (233% gain) and stocks rise 11x more than that, we're looking at a possible 2,563% gain here.
That would push this stock up to more than $44… and turn $10,000 into $266,300.
Putting a few thousand bucks into this stock could buy you a dream vacation anywhere you want.
You could even take cruise to Alaska… and wave toward the mine as you sip champagne on deck.
And that's just based on what we know is in the ground at this point.
Every time the company conducts another drilling test, they find more wealth in the ground.
It's like they've stumbled upon the gift that keeps on giving.
And they've only prospected a tiny fraction of their acreage. Who knows how much they will discover once they survey it all?
After all, the mineral belt they control is 70 miles long.
They've analyzed just two sites and have already found billions in wealth in the ground.
I'm betting they will find plenty more, because in geological formations like this one, the mineral deposits tend to come in clusters.
There's a formation just like it in Spain with 90 mines.
That's why I think the profit projections I'm sharing with you could double or triple by the time this first mine is up and running. And the money could keep flowing for decades.
The nearby Red Dog mine has been producing since 1989 and is going to keep operating until 2031. That's a 42-year run… during which they have already extracted $77 billion in wealth from the ground.
The new mine I'm telling you about now is projected to run for 21 years… and like any good copper mine it could spit out money for a long time…
How much could this be worth to you?
Well, Southern Copper listed on the NYSE in 1996 at $16.25 a share.
And anyone who bought 1,000 shares and held on is now sitting on $874,546. That's a total return of 5,482%. Plus they're getting more than $31,030 in dividends a year. Almost twice as much as they paid for the stock to begin with — every year!
That's the potential this new copper play gives you.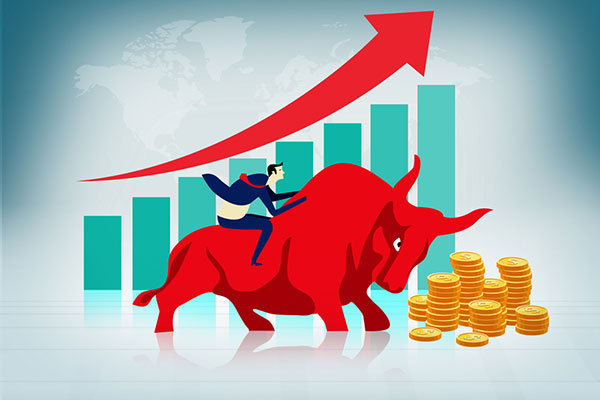 It's Time to Follow the Money — Because Insiders Are Piling In
We all know that nothing in life is guaranteed… and this opportunity is no different. It's true what they say, all investments carry risk. But the people closest to this new copper prospect believe in it so much they're snapping up shares at a breakneck pace.
The longtime CEO, who led this company for 15 years, picked up 2.8 million shares before he retired — worth about $5.1 million. And he bought them all on his own. They weren't gifted to him as stock options or a bonus.
I don't have to tell you, when the man who runs a company bets millions of his own personal money on an unfolding situation… the outcome is all but certain.
I mean think about it: he knows things that you, I, or anyone outside the tight inner circle could NEVER know…
And he's not the only insider jumping on this…
The next CEO ran the largest zinc mine in the world for three years, and was paid entirely in company stock. That's a pretty good clue that he believes 100% in this project.
And so on down the line…
The CFO picked up 200,000 shares worth $308,000 April, bringing her total holdings to $2.4 million.
The VP just bought 6,000 more shares for his personal account. And he said he wanted to sell his house to buy more.
You can't blame them for going all in… because the projections here are fantastic.
The project will throw off $416 million a year and pay for itself in 2.6 years at current metal prices.
It's almost unheard for a mine to pay for itself so quickly.
The key here is that it's an open pit mine. Most copper mines are underground.
That's a huge advantage because it's so much cheaper to mine above ground than below it.
Looking at all these numbers, there's no doubt that this project would have been developed years ago if there had been any way of getting to it.
Now that the road is coming into place, it's time to make your move.
The tailwind behind copper prices only adds to the payoff you could see.
The "Big Boys" Are Bullish, Too
The big bankers on Wall Street don't cover this stock. It's too small. But they do follow copper, and they are extremely bullish.
Morgan Stanley says the "stars are aligned" for copper.
Citigroup and Goldman Sachs are copper bulls, too.
Goldman Sachs has gone on record saying that copper prices may be "unimaginably" high in three years.
That's not in 2025… or 2030, folks…
Here's one more thing that's pretty telling…
Unlike virtually every other junior miner out there, this one has $12 million in the bank and zero debt.
So the resourceful team running the show won't have to sell more shares to raise cash and dilute your stake.
They don't want to give up a single share of this fantastically rich mine if they don't have to.
It's extraordinary, because…
The Copper from this Mine Is Almost Free!
The average grade of copper ore around the world today is about 0.6%. So for every ton of rock that's dug up, crushed, and processed, you get about 11 pounds of copper.
But this project is a different beast. Geologically-speaking, it's a freak! The ore is so rich that it is projected to produce at about 5% copper — almost 10 times richer than average.
It's so high-grade that total projected costs for digging up, refining, and transporting the copper are just $0.63 per pound.
That's less than a third of the average global cost of $1.90 per pound.
Even super-efficient Codelco, the world's biggest copper producer, has production costs of $1.42 per pound.
But the true cost of copper for this Alaskan project is actually even lower…
When you add in the byproduct revenues from gold, silver, and zinc, its net cost for the copper plummets to 15 cents a pound.
Which means they're almost getting it for free.
Copper prices could plunge and this company would still make money.
Bottom line, there is extraordinary potential here. And all this good news about the road means it's getting close.
It's no doubt why the big Australian miner South32 just poured $145 million into the company in return for a 50/50 joint venture.
The Aussies already had an 11.8% stake in the firm. We think they want the whole thing. They recently bought out a similar project for $1.3 billion… giving those stockholders a 50% gain overnight.
But if all we make here is 50%, I'll be a little upset.
Because I don't want to see this stock snatched away from us.
Once word gets out that the road is going through, it should light a bonfire under this tiny company's share price.
We're looking at a situation where — because of the tremendous upward pressure on copper prices — we could make 10x our money before the company mines its first ounce.
The stock could easily soar to $10. And $20 after that.
We might even end up with a 40-bagger, like we saw with Southern Copper.
This gives you the rare chance to capture the kind of wealth that'll pay for ski trips to the Swiss Alps… and still leave you with enough left over to make other 'wise' investments!
Get Started Now for Next to Nothing
With the stock this low, all you need is a few hundred bucks to get started.
The amount isn't important. What matters is that you make your move before every investor in the world starts barging in.
Around $2 per share right now, you can build a big position for next to nothing.
And you won't have much competition from other buyers…
Because the company that controls all this mineral wealth is barely known outside of mining circles.
So this is a golden opportunity to get in before the crowd rushes in behind you.
I'm telling you to get moving on this ASAP.
---
Trilogy Metals Inc. [NYSE-American: TMQ]
Trilogy Metals Inc. [TSX- Toronto Stock Exchange: TMQ]
South32 Ltd. [ASX – Australian Securities Exchange: S32]
South32 Ltd. [LSE / JSE: S32]
With a $13 million budget for predevelopment activities during 2021, a proposed road to the enormously metal-rich Ambler Mining District in Northwest Alaska takes another step closer to reality.
This summer's work to prepare the proposed 211-mile industrial access road for a development decision will be funded equally by Ambler Metals LLC, the 50/50 joint venture between Aussie South32 Ltd. and Trilogy Metals Inc.
Note: Ambler Metals LLC is not traded publicly. If you want to invest, you must invest in either or both of the parent mining companies aforementioned.
---