Will 2021 Bring An Unexpected Stock Market Crash?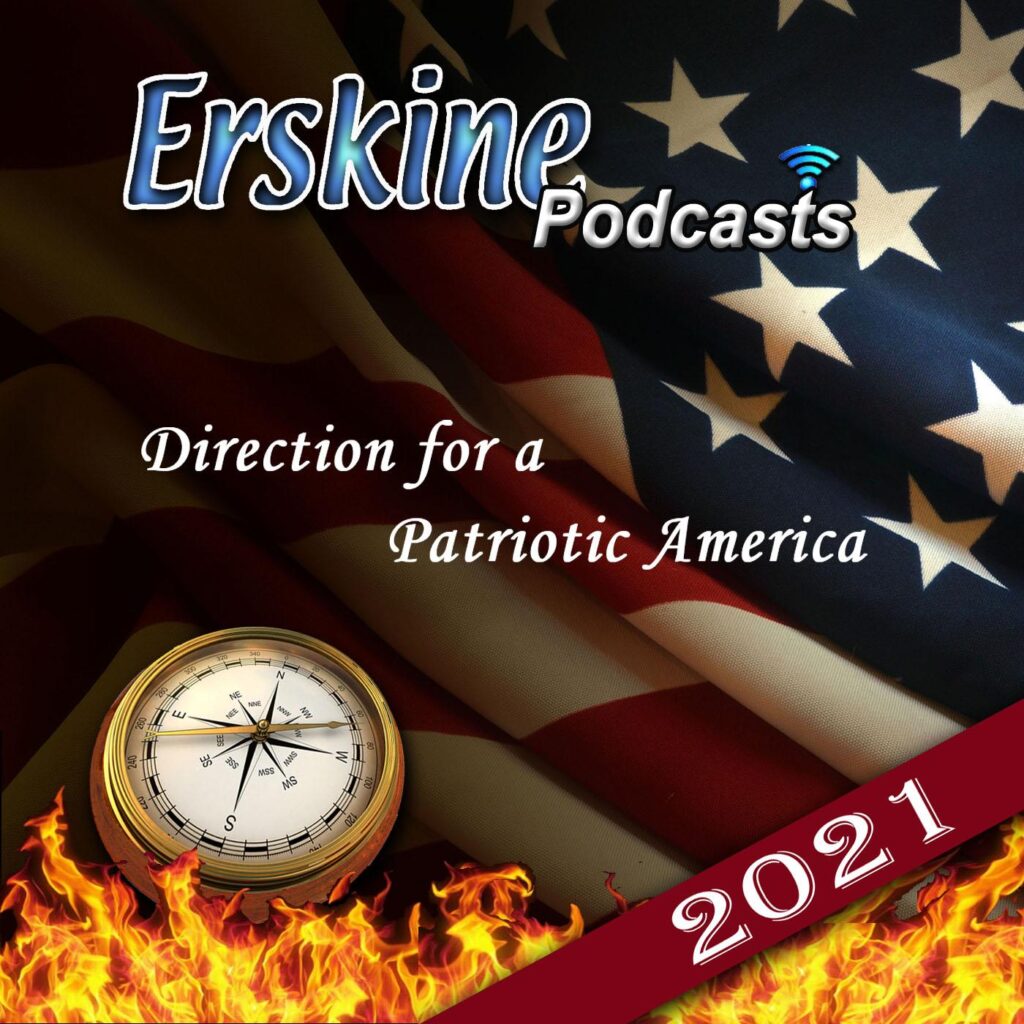 Exclusive Interview with Erskine Radio & Podcasts and Dr. Stephen Leeb, Ph.D.
Erskine Radio Host
Thanks for listening to our upcoming podcast on Erskine Radio. We're really lucky to have Dr. Stephen Leeb with us for this exclusive interview, the author of the new book 'China's Rise and the New Age of Gold' and How Investors Can Profit From A Changing World.' He is also editor of The Complete Investor newsletter investment publication. He really sits at the commodities desk and knows commodity investing. He is also known for uncovering overlooked trends and explaining what that means for investors. Often going against conventional wisdom, he predicted the Bull Market in the 1980's and 'Getting In On the Ground Floor.' He predicted the tech stock market crash in 'Defying the Market' and the real estate markets subprime mortgage crisis of 2008 in his New York Times bestseller 'The Coming Economic Collapse.'
And no question in my mind that gold is going to go $2,000 very quickly and silver is going to hit $30 per ounce, so this is a good place to put money. I know that gold and silver versus last year especially have gone up tremendously- so this is all positive. If you've got money in the bank earning a quarter percent, you are losing because of inflation. You are losing money every day, aren't you?
Dr. Stephen Leeb
Yes, you absolutely are and that's been the case for not just the past 12 months. It's been the case for nearly a decade. Inflation has been basically higher than most interest rates and it's understated. I don't think it's an open secret- it's not a conspiracy- it's just a fact. I would say, Erskine, since the late 70's it's been understated. The basic necessities of life have been understated- home prices, food prices…it goes on and on. The typical person in this country has had to really, really struggle and now we're facing (I think) shortages which will only get worse- maybe a little better and then get worse again. We are going to have to figure a way out of this. And it's not just going to be us alone. I mean, this kind of breaks my heart because I grew up in a time when America was the greatest country in the world, economically and in every which way. However, we've managed to really sort of rip that apart. We may have seemed to really get going toward the end of this decade but it seems we are just back in the soup again. And the pandemic just accentuated it and what we are doing right now…I'm lost for words.
Erskine Radio Host
Bloomberg recently said that we have an emphasis on the redistribution of wealth, not correct growth. Goldman Sachs said that copper could be the new oil. Stephen, is this a logical thing that copper could be the new oil?
Dr. Stephen Leeb
I think it is logical but I think that oil could also be the "new oil" for a while. Yes, I believe that copper is absolutely critical. I don't think people realize how critical copper is but if you're going to get it you've got two things going at once and it's hard to even know where to turn. One thing is- you've got the Developing World developing- and they're developing quickly. That includes not just China but all the countries in the eastern part of the world that have income levels that are about a fifth of our income levels. These countries are growing quickly. At the same time we have this issue with climate and we've made this issue into a religion. And it's not a religion. Yes, maybe the world's gotten a little bit warmer in the past 50 years and it may get a little warmer still.
Erskine Radio Host
If the climate gets a little warmer that means crops are going to grow better. They are really pushing climate change and the other one they are pushing is white supremacy. I will tell you that neither one is an issue that most people consider the number one issue. They consider their jobs and their family to be number one.
Dr. Stephen Leeb
Yes, but the climate change issue is the one that keeps me up at night. Yesterday, Trump said it was okay to drill in the Arctic for oil. Now I'm not an oil buff.
Erskine Radio Host
They did cancel all drilling and that was economically cheap oil. And cheap energy is the bedrock of bringing any country back.
Dr. Stephen Leeb
You know, I am someone who has believed for a long time that you are going to eventually have to transition from fossil fuels to renewable energies. Not because of climate change- these models put together by these people are just ridiculous. But the reason is that eventually we're going to run short on fossil fuels and I bet we already are. I mean, we had this mindless policy on fracking, which basically, fracking over the past 10 years has cost this country nearly a trillion dollars. There was never a year in which fracking was cash positive. Although it held oil prices down there wasn't very much investment in additional oil production. And now we are going to need it because if you want to make this transition- if there are shortages in the world- you are going to need a bridge.
You mentioned copper- which Goldman called the "new oil." Well, you are going to need the "new oil" in order to produce the "old oil." That's the point, I mean, oil is everywhere. If you're going to make steel- you need oil. If you're going to make a transition between, let's say, oil & gas and renewable energies (which include the sun, the wind and their carriers; electricity and hydrogen) if you are going to make that transition which makes a lot of sense- I think almost anybody would agree you can't make it in 10 minutes or even a few years. You can't ban oil.
Erskine Radio Host
What Texas showed us this year- you've got to have a dependable source of renewable energy or batteries or some way of storing it. It's one thing if you are producing energy- but it's got to be dependable. If it's a cloudy day you've got to have the ability to store it. If it's wind power then you've got to have a dependable source of wind where it's constantly blowing. So there are a lot of variables there.
Dr. Stephen Leeb
And if the wind isn't constantly blowing, you have to have a way of storing the energy in hydrogen or batteries- so that you do have access to it. But we don't have any mass way of storing this energy as of now.
Erskine Radio Host
Who makes the storage, who makes the batteries, who makes the solar cells and who is making the wind turbines? It's all coming out of China.
Dr. Stephen Leeb
The U.S. does have some companies- General Electric has made quite a comeback and they are really one of the few real success stories in terms of industrial progress but you're absolutely right. As of now, in many cases, the countries in this world that are really competing and cooperating are Europe and China. When it comes to things like hydrogen- which is going to be important in a new economy- I'm not talking necessarily 5 or 10 years but maybe 20 to 30 years from now, it's important to think about. But gradually, it's not going to be all of a sudden you turn the switch on and hydrogen is there and all of a sudden you turn another switch and everything's electrical. I mean, these things take time to develop and basically it's Europe and China that are competing with one another. We're not doing enough, we don't have enough chargers in this country to really get EV's (electrical vehicles) going. If you just look at Tesla, this great success story unfolds. Basically, all of Tesla's success happened in China. Before they opened the factory in China, Tesla was trading at roughly maybe $60 to $70 per share- now it's at $600. The reason you don't have EV's in this country is that we just haven't put the money into the right things. I mean, I don't want to sound like a hawk but we just wasted more and more money.
Erskine Radio Host
Well, we've wasted more money now than ever before. I'm looking at the M1 money supply and it's the highest I've ever seen. There's more cash out than ever. Can we sustain something like this? Can we sustain this type of spending?
Dr. Stephen Leeb
No, we cannot. Investors beware. In my opinion, there will be some event that will happen soon that will cause the stock market crash or in other words, the market to come down sharply. And when that happens, I think that will set the stage for what people are calling this 'monetary reset' where you have an entirely new monetary system.
Erskine Radio Host
And what is that going to look like, Stephen?
Dr. Stephen Leeb
In my opinion, the best case for us and the world would be a collection of these so-called digital currencies. Not Bitcoin but it would be something more like the digital yuan, the digital euro, the digital yen. Hopefully, the digital dollar. They would form a collection of currencies that would be used for trading amongst countries. But the amount of these currencies would be backed by gold and that would limit how much the world can spend. It will determine how fast economies can grow and it will be a way of managing all the world's money. In my opinion, it would be like the Federal Reserve. Perhaps representatives from every country might meet monthly and the price of gold will be allowed to rise. I think gold- eventually (if it's going to back up all the world's currencies) is the direction we need to go. And gold is the only metal that can possibly do this because it's the only metal that's not going to disappear. We don't need it for industrial purposes, so it has to have a major role. This is basically what my new book 'China's Rise and the New Age of Gold' inherently entails. You know, I may not have the details of everything right- but basically the gist is a collection of digital currencies that will be backed by gold. And you're going to need a very, very high gold price eventually because inflation is going to go up and people will begin to get scared about their retirement savings and financial welfare.
---
Listen to "Dr. Stephen Leeb on liberal policies and The Coming Economic Collapse. (ep #6-5-21)" on Spreaker.
---