GoldSeek Radio's Chris Waltzek talks to Dr. Steven Leeb about the Top Investments of this Decade
Exclusive Interview with Top Money Manager and World Renowned Economist
Dr. Stephen Leeb, Ph.D
Dr. Stephen Leeb, Chairman of Leeb Group Research, talks about the opportunities in commodities investments and the outlook for China's commodities consumption.
For more than 40 years, Dr. Stephen Leeb has been providing investors with advice and analysis that frequently has bucked the conventional wisdom while proving remarkably prescient. His seven previous books include Defying the Market (1999) – which predicted the dot.com bust and urged investors to buy gold, then trading below $275 – and Red Alert (2011), which warned China was outmaneuvering the U.S. in acquiring essential resources. Stephen's approach to analyzing trends is informed by academic rigor, reflecting his degree in Economics from the Wharton School of Business and his Masters degree in Mathematics and Ph.D in Psychology from the University of Illinois. He is editor of the award-winning publication The Complete Investor and chief investment officer of a New York-based wealth management firm.
---
AUTHOR…INVESTMENT ADVISOR…MONEY MANAGER
Dr. Stephen Leeb is a prolific author, investment adviser, and money manager who has been analyzing financial markets for more than 40 years. He is known for his prescience in connecting the dots among hidden or overlooked trends – macroeconomic, scientific, and geopolitical – and accurately describing the investment implications, often going against the conventional wisdom. He is the author of nine books on investing and geopolitical trends including his most recent book, China's Rise and the New Age of Gold: How Investors Can Profit from a Changing World (2020, McGraw-Hill Education). Stephen is chief investment officer of Leeb Capital Management in NYC.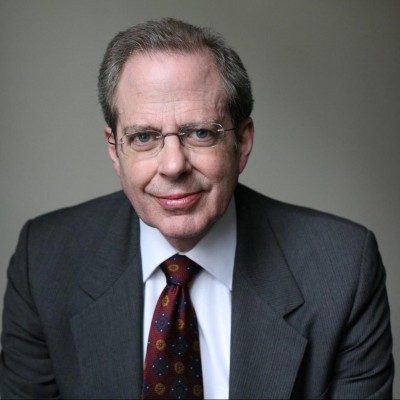 ---