Stock Market Investing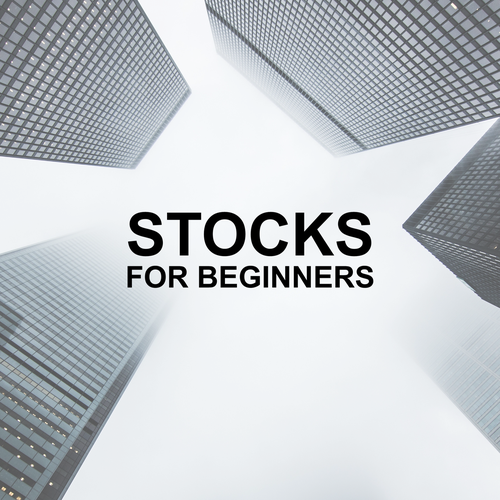 This business and investing podcast interviews industry experts so you'll learn what to do, what to ask and – ideally – how not to lose money. I'm just like you I want to make money from the stock market but I find the terminology confusing. I want to be able to make informed decisions. Let's learn together on Stocks for Beginners.

Philip Muscatello
Podcast Interview Show Notes
Part III
ETFs and ETNs Are NOT Created Equal
Philip Muscatello
To start making commodity companies part of your portfolio- you can do so by ETFs. You can get commodity ETFs, you can get robotic ETFs, ect.
Dr. Stephen Leeb, Ph.D.
When it comes to stock market investing, you can buy green ETFs or you can buy single stocks. There's a very broad variety of ETFs. And I think a lot of these ETFs have been created in response to the need to diversify among these companies. With just an ETF, buying one stock gives you one share or a small share in a lot of different companies. There are ETFs out there that have John Deere, Caterpillar and other companies that are very autonomous, incredibly advanced and make it very efficient. In the case of Caterpillar- dig mines. In the case of John Deere, plant crops. And you can do this by either buying the stocks or you can do this by buying any number of ETFs. The research for this- if you type in green ETFs in google search, it will give you a whole list of sites you can go. You could actually look at the stocks that are in those particular ETFs. You can set up a brokerage account and you can buy them online.
Philip Muscatello
So, at this point Stephen, I think we should warn investors that not all ETFs are the same. You've got to really look under the hood and make sure that they're not synthetic or you know- there are some robotics ETFs that aren't really involved in robotics. They are kind of assumed…there are lots of caveats here, aren't there.
Dr. Stephen Leeb, Ph.D.
Right, and I think that young people are good at using the internet and they should do the research as much as possible. I want to come back to a point that you made. Not all ETFs are even ETFs. There's a whole slew of things to stay away from. You definitely have to look under the hood. Any ETF is required to tell you about the companies that they own and you can actually do the research on those companies. I mean, you can find presentations that they've made to investors by going to the company's website. They not only will describe exactly what they do, they will describe how they present it to investors. This information is available for any of the companies that you can imagine that you would want to own.
One thing I want to emphasize and underline in boldface- do NOT invest in things that are not just companies. Stay away from things that are called ETNs, which are notes. They are not holdings of stocks and those are the kinds of things that you definitely want to stay away from.
You also want to stay away from ETFs that are so-called twofold and threefold. If a particular group of stocks goes up- they go up twice as much. It seems very enticing- avoid it. The records of these particular investments are horrible and it's horrible over a long period of time. The three times ETNs in a period in which gold went up like 40 or 50% (I can't remember the exact numbers). If you had a three time ETN throughout that entire period, you ended up losing money. And it's just the mathematics- they're terrible ideas and it's so easy to get ripped off. You want an ETF which counts only stocks, which includes only stocks, it doesn't have financial instruments like notes. When you see the word note associated with what you're buying, forget it. Do not buy it. You're going to end up very unhappy. You want to know exactly what you own.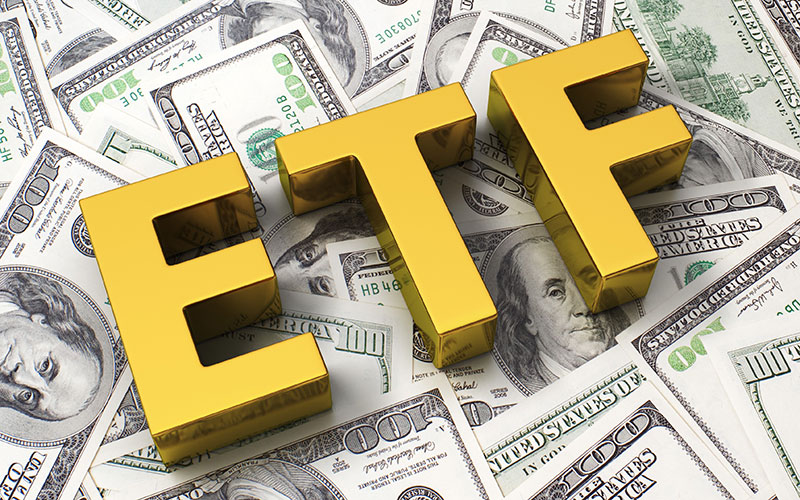 Rule of thumb, especially for new investors that are just picking this up, if you don't understand it… if you understand what an ETF is or what it claims it is- forget it! Make sure you understand what the ETF represents. It should represent only a collection of stocks or a particular commodity. As in the case of gold ETFs, all it represents is they have gold backing up exactly what you're buying. Other ETFs like green ETFs will have stocks like Deere, Caterpillar, maybe even liquefied natural gas, solar, or wind stocks, etc. and that's all they will have. Particular stocks that you can research. If there's anything that you cannot research about what an ETF says it has or does, forget it. Understand exactly what you're buying. That is really important. It's not that difficult, it really isn't. The internet is a wonderful place to do that research.
Philip Muscatello
That's just interesting that there's so many ETFs that people just don't understand and that they're actually being used as marketing tools. You know, this is something that I've been realizing as well as there being a lot of ETF providers; sort of look around social media because certain topics are trending and they create an ETF around it because they know around it is a buzz.
Dr. Stephen Leeb, Ph.D.
Right. Exactly, and again the point is any young person is much more computer savvy than I am. I know that without any meaningful work I can buy an ETF. Catherine Woods (Kathy Woods) is getting a lot of publicity these days because she's been investing in a lot of stocks for a long time that have done very well. But you can't know exactly what stocks she has. I mean, if you get a buzz on Facebook about Kathy Woods the exact wrong thing to do is to go online and buy ARKK- I think that's the symbol for it. This is a terrible idea unless you are very comfortable with exactly what she owns. Go to the internet and find out exactly what consists of Kathy Woods ETFs and exactly what you're buying shares in. And everybody should do that- just take this chance to educate themselves. That's what the internet is best at- it's not best for a lot of things but it's great for learning and being involved. And again, it really does matter, everybody matters. If they buy the right things they're basically investing and providing that company with more value. We previously talked about John Deere. If you buy Deere, you know, it makes Deere a more valuable company- they are better able to raise money when they need it, etc. So, it really matters not just for your own well-being but obviously for the well-being of the world. It's not going to matter a whole lot, maybe just microscopically. But if everybody does it- it's going to matter a whole lot.
Philip Muscatello
This is not a recommendation to buy Deere, but we do like what it's doing.
Dr. Stephen Leeb, Ph.D.
It's a recommendation to study it and to look it up and try to understand that if you are going to be with a company for 10 or 20 years…is this a good company to be with? If you're convinced, then yes. With any recommendation, I think it should be from their own research or their own comfort level with a particular stock. That's why I don't recommend buying a particular percentage in gold or anything else. Again, your word, ballast, I think it's an excellent word. You do need it as a ballast.
Philip Muscatello
Okay, Stephen, please tell us about your newsletter The Complete Investor.
Dr. Stephen Leeb, Ph.D.
We really focus on these dual trends of the developing world and what we are going to need in order to affect this transition. Again, I don't recommend canned goods and I don't really recommend bullion because…it's optimistic. I think we are going to get through this, I think for the young generation that is around today- for the most part is equipped to do this. I want a portfolio that basically is tailored to exactly what I feel the future needs in order to become a very bright future. I'm sort of summarizing my newsletter, maybe the glowing terms, but we have a very good record. I think one of the reasons is that we do focus on these long-term trends and that's basically what the newsletter is about. It has different sections- some for income. Some for people that do want to take controlled speculations, not wild speculations, etc. It's big, small, and income stocks. That's its focus. Just trying to explain to people exactly what's happening in the world at a particular point in time.
Philip Muscatello
Well, if you can just tell us how people can access 'The Complete Investor' subscription website?
Dr. Stephen Leeb, Ph.D.
Go to the very immodest site titled StephenLeeb.com and that will get you to know virtually everything that I've done in this industry.
Philip Muscatello
Fantastic, Stephen, thank you very much for your time today- it's been great chatting with you!
Dr. Stephen Leeb, Ph.D.
Thank you very, very much for having me and I'm sorry if I went on a little bit too much. You can't teach an old dog new tricks but I did my best! I'm really optimistic. I think young people- if they make up their mind to do a little research and use the internet effectively- they can not only help the world by investing in the right stocks but they can protect themselves and have a very good future ahead of them.
---